Eltech Ionised Air Jet produces a fast, quiet, flat jet of ionized air for efficient static neutralization and cleaning.
Eltech Ionised Air Jets are used in many applications, including long-distance static neutralization, dust removal, and cleaning, sheet separation.
How it Works ?
Air ionizer produced by the stainless steel ionization tube is transported by the compressed air coming out of the blue plastic jet towards the object. The ionization neutralizes the static charge, allowing the air to remove the contaminant, or separate the products, etc.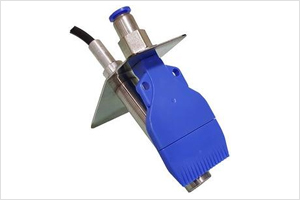 ×