Antistatic air gun or Ionizing gun is the ideal technique of removing static, contaminants and dust from three-dimensional parts before assembling, packaging, painting or finishing. The ion air nozzle neutralizes the static electricity and cleans at distances up to 2 feet. When ordinary compressed air is used to remove dust and air nozzle for cleaning purpose, its efficiency gets reduced. In case the static charge, which holds the dust to the product is not neutralized, both the product and the dust will remain statically charged and capable of re-contamination. The ion air gun is rugged in design and an industrialized ionizing air gun.
We are manufacturers for ionizing air gun /ionizing nozzle withstand. Hot air gun / Deionized air gun is mainly used to eliminate static charges or static electric charge and blow off contaminants from the surface of laminated woods, plastics, rubbers, and glass. At the same time, the neutral surface doesn't re-attract airborne contaminants from the manufacturing process. If the compressed air is ionized, the static charge will be eliminated, which allows superior quality cleaning without re-attraction.
How Ionizing Air Gun Works :
Ionizing air gun consists of a trigger and an ionization head engineered into the finger guard. When the trigger is pulled air travels at high speed from the Static Eliminator Gun, picking up the ionized air produced by the ionization head. The ionized air is blown at high speed towards the object. The ionization kills the static electricity, allowing the dust to be blown off. The object will be static-free and unable to re-attract dust.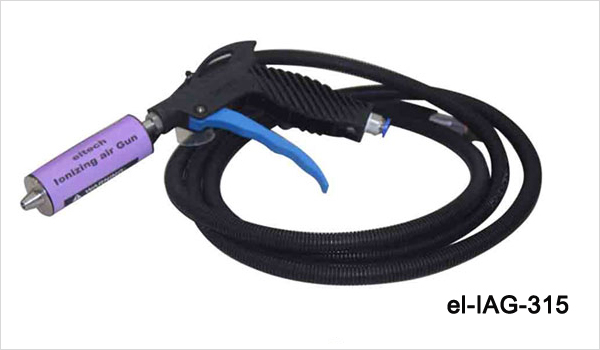 ×